Ener Plastics, an SGS certified ISO 9001:2015, ISO 14001: 2015, and ISO 45001:2018 company was launched in June 1999, as an independent manufacturer of color and additive Masterbatch, servicing the ever-growing plastic conversion industry in the region and around the world. Ener Plastics Advanced Laboratory is ISO/IEC 17025:2017 certified by the Emirates Authority for Standardization and Metrology (ESMA) in 2013 and since October 2016 its accreditation is granted by the Gulf Accreditation Council (GAC) of GCC Accreditation Centre.
Integrated Plastics are global innovators in sustainable packaging technology.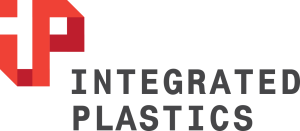 Delivering the world's first environmentally responsible Integrally Moulded Handle (IMH™) bottle solution.
At Integrated Plastics we are committed to improving the environmental sustainability of plastic bottle blowing technology by exploiting the superior characteristics of PET and rPET and offering a truly circular packaging alternative through innovation and design.